Social Media Marketing Agency
Welcome to SMM.NYC – the NYC Social Media Marketing Agency. Our company provides local businesses and entrepreneurs in New York City customized Social Media Marketing services that will deliver you increased brand awareness, customer engagement, and customer loyalty.
Our local Social Media Marketing Company serves all 5 boroughs of New York City. We work with some of the biggest NYC Influencers, and we are growing our team week by week! Our Social Media Marketing services focus entirely on NYC and we engage the audiences of each borough depending on each clients needs. This is what makes us a great NYC SMM Agency, total focus on New York City!!!
Our Social Media Agency service areas include:
Manhattan – If you're looking for a Manhattan Social Media Marketing Agency, or want to speak with one of our SMM experts about the Manhattan Social Media Marketing services we provide we want to hear from you!
Bronx – When looking for the best Bronx Social Media Marketing Agency you will find that there is not a better LOCALLY based SMM company then SMM.NYC.
Queens – Queens Social Media Marketing services
Brooklyn – Brooklyn Social Media Marketing services
Staten Island – Staten Island Social Media Marketing services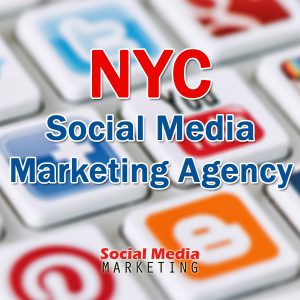 NYC Social Media Marketing Agency
When it comes to Social Media Marketing for most NYC businesses SMM NYC is your perfect social media partner. Whether you're looking for a Manhattan Influencer, or want to have our team manage a local social event in the Bronx, we can help. Our social media services include:
Helping you setup and design social media accounts
Creating and publishing content
Helping you setup and manage Paid Advertising Campaigns
Leveraging the followers of our NY Influencers to gain you instant brand recognition!
Helping you promote your cause, company, or social event
These are some of the many ways we use the social networks, and offline 'traditional' social marketing tactics to grow your presence in NYC!
Social Media Marketing
Why should you even consider our SMM Agency? Answer – because we are relevant, local, and deeply rooted in NYC. Our team of social media experts understand how to use Instagram, Facebook, and many other social networks to help you accomplish your business and personal goals.
Most people struggle to get gain exposure in the markets they serve, never-mind relevance. Our clients obtain both, and more.
You see what we want to help you achieve is IMPACT.
We want meet you, let you meet our team, learn more about our capabilities and most importantly understand how we can deliver you RESULTS! From being a full service digital marketing company, to provide offline marketing services, like: video production & photography for your social media content needs, to street marketing we got you covered! We even own some of the sickest drones, so aerial videos in NYC is no problem either.
When you are looking for a Social Media Marketing company in NYC please call SMM.NYC NOW. We are the #1 Social Media Agency in New York City that entirely serves only NYC clients! We know all the in's and out's of New York City; have masterly crafted effective SMM strategies to help our clients become relevant in NYC, and we want to do the same for you!
Right now our SMM Agency is shooting videos through-out the 5 borough's and we are looking for venues that want to be showcased. If you want to be in our next social media video production then contact us now!