NYC Social Media Marketing Agency
Social Media Agency NYC… that's what you're searching for, and we're the NYC Social Media Marketing Agency that wants to gain you attention. And for good reason!
SMM.NYC is a result-oriented, result delivering, proven local SMM agency in New York City that is secretly delivering insane results to local companies, and even 'local marketing experts' that white-label our services! To be successful with social media marketing (SMM), you need to first have a clear vision of what success looks like for your company, and then leverage all of the power of digital marketing, and even street marketing, to make that vision a reality.
At SMM.NYC we can help you implement effective social media strategies, tactics, and paid social advertising efforts to 'out-social' your local competition!
#1 BEST SOCIAL MEDIA MARKETING SERVICE IN NEW YORK CITY
Social media can foster customer loyalty, and at the least, inspire those to follow and share your social profiles with their friends and family. When a client is satisfied with your services, they will share their positive experience across their own personal social media accounts, further connecting you with their personal network. Every company needs social media marketing as part of a successful advertising strategy. We help you bring your Facebook, Instagram, and YouTube profiles to life with creative social content.
Keep socially fresh. Effective social media campaigns and unique content can expose your NYC business to hundreds of thousands, or even millions of viewers. Over-time this can translate into a tremendous new client base! This is wh you need to stay committed to continuously producing new, creative social content.
Elevate Your Brand On Social Media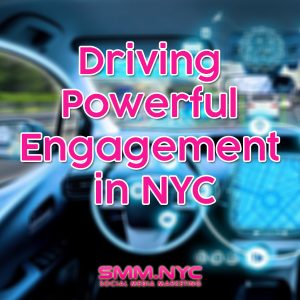 Driving Powerful Engagements in NYC! SMM.NYC creates powerful social media campaigns, creatives, and even offline marketing tactics to help drive recognizable, and heartfelt engagements through-out the 5 boroughs of New York City.
Gain Targeted Leads
If you're looking to gain targeted leads in NYC, and want to leverage the power of social media for lead generation then our Social Media Agency NYC team is ready to PROVE to you why we are the best NYC social media marketing agency to partner with!
Some of the ways we help our clients generate leads in NYC is by using Facebook, Instagram, & YouTube to gain clients through creative advertising campaigns. We use advanced paid social advertising strategies to get your creatives in front of those that will most be impacted by it, and who through constant brand association (from our targeted social ad campaigns) will establish recognition of your brand in NYC.
Social Media Advertising
Creating great content, and having an amazing message to share is what helps every company excel on social media. But at times you need to boost your paid social marketing efforts, and understanding what social media marketing advertising platforms offer is critical to maximizing your results.
At SMM.NYC our team of paid social advertising experts will help you create a winning social advertising campaign, and optimize your campaigns to deliver you the highest level of ROI. We also help you gain actionable insights from your paid social media efforts, pivoting when and as needed. Our main goal is the success of your business, and the brand recognition leveraging social media advertising. We are recognized as one of the best NYC Social Media Marketing Agencies!
Social Media Agency NYC
Located at One Liberty Plaza, 165 Broadway 23rd Floor, New York, NY 10006, SMM.NYC is the #1 local social media agency in NYC. Entrepreneurs, local business owners, and big corporations in New York City look for SMM agencies that they 'hope' can deliver great results. Many times after being sold a dream, they are happy to break even! This is crazy, especially when you have a local Social Media Agency NYC (SMM) team like ours. We're local, we're passionate, and we're dedicated to producing RESULTS for you.
NYC Social Media Services
FACEBOOK, INSTAGRAM & YOUTUBE TARGETED ADVERTISING & BOOSTED POSTS FOR MAXIMUM RESULTS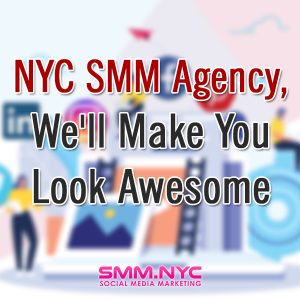 Our NYC Social Media Services are focused on delivering results. One of the social media platforms we utilize is Facebook. With 2 billion active monthly users, Facebook offers some of the most extensive targeting options of any social media network.
Facebook Sponsored Ads are a tremendously effective method of spreading the word about your services, products, or cause. Our Facebook marketing experts can create buzz through affordable boosted campaigns. We can target your demographic for highly effective advertising outcomes, and maximize your Facebook marketing budget providing you amazing return on ad spend.
Instagram
With more than 600 million active users, it has become one of the most effective platforms to reach potential customers, and grow your brand online via social media. Our Instagram marketing experts can deliver high-impact social campaigns that provide creative storytelling about your brand that will build trust and engagement with those you wish to serve. Being NYC Influencer we work with other local influencers to increase the brand awareness of all clients we serve. It's another benefit of working with our NYC social media experts!
YouTube
The average YouTube user spends an average of 45 minutes per day on the platform. With in-video advertising, and the ability to visually engage your target audience, YouTube is an amazing way to reach potential customers FAST! YouTube offers an incredible marketing platform to reach a tremendous amount of users via video!
SOCIAL MEDIA CONTENT SERVICES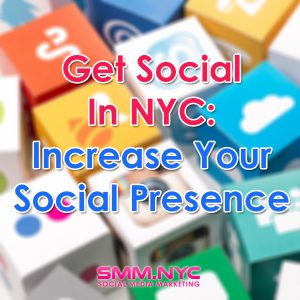 Our creative abilities are as varied as the unique needs of our clients. From creating custom graphics for posting on Facebook or Instagram, to creating copy for social posts, we've got the team to produce content that will engage, impact, and drive those who experience it to act on the social triggers we set, and the desired outcomes you desire. Social media can seem overwhelming, especially if you're a small business, or a traditional 'brick-n-mortar' company.
When you partner with a social media agency like SMM.NYC you get to focus on what you do best; your business! Our team will focus on the ever changing nuances of social trends, social media platforms, paid social advertising, and leveraging social media strategies to drive you more business. We tell our clients that spend more than 50% of their time on SEO, digital marketing, and on social media marketing…why don't you close your business and just come work for us? Or start your own social media marketing agency!
Not focusing on YOUR business will greatly increase the likelihood you'll be out-of-business no time fast!
Don't go out of business.
Let our social media agency help you not only survive, but thrive in New York City.
Social Media Content Creation
Social media is also a powerful advertising platform that contributes to brand awareness, product launches and important announcements. It's a voracious beast in many ways too. The demand for content is massive and audiences have an insatiable urge to consume good content. If video isn't part of your social media channels then you're missing a huge opportunity to connect with your customers. At SMM.NYC we also work with top NYC Influencers to further boost the social efforts, and impacted of or clients!
#1 Local Social Media Agency NYC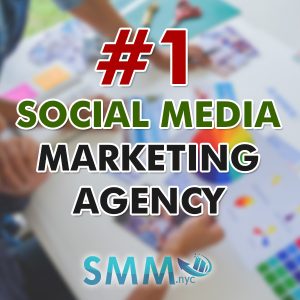 When you want to work with the top Social Media Marketing Agency in New York City then you want to collaborate with SMM.NYC – the Social Media Agency NYC! Our multi-shift talented team of SMM experts are up at the crack of dawn, and our last shift goes well past midnight, especially when covering events, and managing onsite social media events & promotions.
Being a local SMM agency we live, play, and work right here in NYC. This means that we are quickly onsite for any clients need, and we have an extensive street marketing team, and utilize many effective offline marketing tactics for even the most demanding clients.
If you're a local business, or a company looking to use social media to effectively build your brand in NYC, then call us now. We are the #1 local Social Media Agency NYC SMM experts, and our ability with digital marketing, development, and growing brand recognition through our expert services is second to none!
We also have a team of NYC SEO experts that can increase your online presence and drive tons of traffic your way! Just Google NYC SMM Agency, NYC SMM Company, or any of the 5 boroughs with SMM agency and see who comes up #1 on the local SERPs! Other scan promise you loads of cow dung (SAID POLITELY)…we can prove our results.
And as we like to say, 'You can't fake results™'.