Benefits of Social Media Marketing in New York City
We get emailed often from people asking us about the benefits of SMM in New York City which is why we are sharing this post with you. We try to list many of the benefits of SMM but we could speak for days on this subject! If you're interested in learning more about our NYC Social Media Marketing Agency, or any of the social media marketing services we provide please call us at (212) 457-6218
So, what are some of the benefits of social media marketing, and wy should you care?
SMM allows you to reach the right audiences, with the right content, with the intention to drive user engagement and gain recognition with those you set out to originally reach. If you're one of the shrinking populous that doesn't utilize social media for business, you need to be.
Here's why. Your customers, and your competitors are all using social media on a daily basis!
SMM helps you reach your target audiences with the content you want them to see, hear, feel. Social networks like Facebook, Instagram, Pinterest, & Youtube represent access to BILLIONS of people. If you are not using these social platforms you need to make it a top priority to start. People are now getting information for virtually every decision they make, and social networks provide you a tremendous opportunity to influence the decisions they make.
When it comes to business use, Social Media is an amazing why to drive business growth. This is primarily done via Social Media Marketing, which is the process of attracting, engaging, and impacting the lives of your target audience. Social Media sites are easily accessible to anyone with a cellphone, and most users spend hours a day on these sites. Leveraging the power of Social Media Marketing, and developing a social media marketing strategy can help you strategically increase brand awareness, and in turn sales. What businesses love most is that social media marketing campaigns are a relatively inexpensive way to launch marketing campaigns, and when done correctly, can produce insane results.
Here are some of the results you can expect to receive from social media marketing: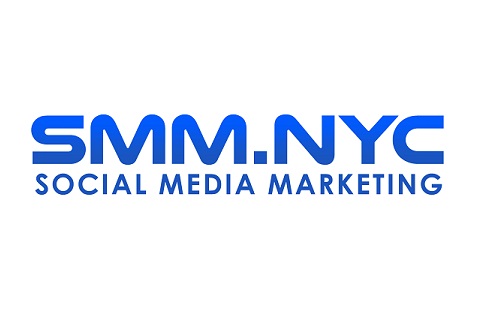 Ability to maintain a positive reputation
Ability to quickly engage, and respond to potential customers / customers
Increased brand awareness
Increased lead generation
Increase in sales online
Increased interest in your product, service or cause
Increase in the of people who follow you & share your social profile with their personal network
These are just some of the benefits of social media marketing!
The kind of results you obtain will definitely vary based on many variables, like: Your competition, the services or products you provide, your ability to produce creative content, your ability to share your content on a regular basis. Many times business owners can't find the time to manage their own social activities, and they try and find a Social Media Agency to partner with. In NYC, many turn to us!
SMM.NYC will help you craft creative & persuasive social media marketing campaigns that will attract those you wish to serve. We can help you create amazing content, including a social media videos that will produce impact, custom graphics, and great copy, all of which increases your following and keep viewers wanting more
Our team is obsessed with driving growth and creating value for YOU.
Benefits of SMM in New York City
So, what are the benefits of SMM in New York City? For those looking for the immediate answer, the benefits include enhanced awareness of your brand, service, or product. Notice we stated, enhanced awareness.
The result of Social Media Marketing could be a good or bad reputation. It is important to understand that social 'news' and social sharing can instantly make or break a company these days. It is critical to understand, especially in a place like NYC that you come with your A Game, and that your intentions are to always provide value to all those you serve.
Dismiss this advice at your own potential peril!
Benefits of SMM in New York City – User Engagement
Social Media Marketing & Management allows you to engage with those you come in contact with your marketing message, or who use your product or service. Social Media also allows you to quickly respond to inquiries, complaints, or even advice from those who visit your social profiles. Engagement can provide you the ability to convince people you are a brand they should be interested in!
Benefits of SMM in New York City – Brand Awareness
SMM will enhance the visibility of your business, and through positive engagement increase the awareness of your brand. NYC is made up of almost 10 million people, who reside, work and play in our great City. Cutting through the noise, and competition is no easy feat. Social Media Marketing can help you get recognized in New York City, and increase your chances of gaining more customers.
Benefits of SMM in New York City – Customer Loyalty
It is a known fact that social media drives customer loyalty. When a customer is happy using your product, or with your services they will quickly share their experience on local nyc review sites, like yelp. These positive reviews create buzz, and often go viral, greatly enhancing your brands awareness! It is also a well known fact that Search Engines like Google favor websites who have a strong social presence. Customers that know they have the ability to connect with, engage, share and review those they do business with create stronger customer loyalty!
Increased Traffic
Another often overlooked benefit of Social Media Marketing is that there will be more traffic for your website, and as a result of this more back links to your website. This directly helps your search engine rankings! This has been proven in many case studies by the top NYC SEO Company 10Tier.com, who has obtained 1st page domination for many of their clients! The bottom line is that yet another benefit of SMM is increased search engine rankings for your website!
NYC Social Media Marketing Services
With social media, you can try and learn, and do it yourself, or you can find local a NYC SMM Agency like us! At SMM NYC we understand that our loyal customers are the LIFEBLOOD of our existence! Without YOU there is no US! Our NYC social media marketing agency lives to produce you results, period.
Here are some of the ways we do it.
Social Media Marketing Strategy
It all starts with strategy. Before you can target & engage with your audience you need to develop a social media strategy to guide you each step of the way. Not doing so will surely result in a loss of time, and money. More importantly it will result in a loss of opportunity! At SMM.NYC we understand that your first impression is the most important one you'll ever make, and we create social media marketing strategies to help you position the best you possible.
Every Social Media platform is unique, are used differently, so it is necessary to create different social media tactics for each. At SMM.NYC, our SMM experts are experts at creating social media marketing strategies, and implementing social media marketing campaigns that will convince those who target to follow and trust you.
Content Creation
Great content produces great results. At SMM NYC we have a team of content producers that include, graphic designers, photographers, video / drone crews, copywriters, contest & promotion marketers, and event specialists. Combined their is more talent on our team then any one company could procure on their own, save fortune 500 companies and the like.
Social Media Posting
Creating content is hard enough, but finding the time to consistently share your content is a challenge to itself. When to share it, how to post it, on which sites to post it…there is a method to the social content madness! Our social media posting service can handle all of this to make sure your great content is getting utilized in the best way possible.
Paid Advertising
Social Media Paid Advertising is extremely effective for testing marketing campaigns, getting your message immediately viewed by social media users, and complimenting all of your organic social media efforts. Our NYC SMM experts understand how to use the social paid advertising platforms to and drive more customers to your business. Whether it's Facebook or Instagram, or Paid Advertising on YouTube our social media marketing experts at SMM.NYC will get you results! Many companies try and do it themselves only to realize they quickly lose thousands of dollars in days or hours!
When it comes to social media paid advertising it is always wise to partner with an expert.
Influencer Marketing
SMM.NYC partners with some of the biggest NYC Social Media Influencers that can help spread the word about your product, service or brand. Leveraging the power of our NYC Influencers we can increase your followers, increase the engagement with those who visit your social profiles, and even drive more traffic to your website. The result of having a social media influencer promote your service or product can produce results you virtually would not be able to obtain otherwise.
Influencers create success stories out of others overnight. Our NYC Influencers can help get you the same results!
Benefits of SMM in New York City
We hope that you made it this far and found value in this post about the benefits of SMM in New York City. Social Media Marketing gives you he ability to quickly, and affordably connect with those you wish to serve and call customers. Further more it also allows you to stay in constant contact, and engage them to create loyal, long term customers that refer you to others!
From social content creation, to social media marketing strategy & paid advertising, we can help you leverage social media for greater success here in New York City. We are also looking for local social media models for video shoots in all 5 boroughs, so contact us now if you want to be considered!
Our NYC SMM Agency also manages hundreds of digital channels, websites, blogs, and offline marketing teams that allow us to deliver our customers amazing results, consistently! Let SMM NYC create, implement, manage, and optimize an amazing social media marketing strategy for you! If you're interested in partnering with our NYC Social Media Agency or learning about our NYC social media marketing services please call us at (212) 457-6218